Optional and Custom Inserts for GSA Approved Class 5 Containers and UL Listed Burglary Resistant Safes:



GSA Approved cabinet style containers are sold empty. So, all required inserts must be ordered optionally. These can be shipped installed in the containers to your required configuration. UL Listed Burglary Resistant Safes are normally sold with a specified number of standard adjustable shelves installed. These can be optionally added, or removed by the customer if required. They are adjustable to the required spacing by the customer. We have a wide range of standard and custom inserts available for both types of containers. We can also manufacture and install locking or non-locking compartments for the file drawer style containers.

The GSA Approved Class 5 Containers are available with Regular (file type) Drawers, Shallow Drawers, both non-locking and locking, Security Compartments, either equipped with a Key Lock or Combination Lock, and Standard Adjustable Shelves. These Shelves are not ideal for Narcotics and Cannabis use as they are open on the sides which can allow product to fall down into the bottom of the container which is highly inconvenient. The pictured custom Extendable Pharmacy Style Shelves are a very elegant solution and are very popular. We can also manufacture any type of custom compartments for these containers.

The UL Listed Burglary Resistant Safes can be equipped with any of the options described above. However, the standard shelves installed in these containers are often sufficient. They are more convenient as these safes are not as deep in standard configurations, as compared to the GSA Approved Map and Plan style container, for example, which is quite deep. So, product on the shelves can be reached easier. The shelves also extend to the sides of the container. So, product on the shelves can not fall into the bottom of the safe. This said, many customers still opt for the Pharmacy style shelves, as these allow easy arrangement and access to product.

Ther are many instances, especially when multiple users are accessing safes and containers where individual locking compartments are required or preferred. These can be made in virtually any configuration imaginable from post office style small boxes to large compartments or drawers. These can be equipped with key locks, either keyed alike, or keyed separately, with or without a master key. The latter is a nice option for some uses, as it allows supervisory control of the contents of the compartments for restocking purposes or other access requirements. They can also be closed with changable combination combination locks. Normally, these compartments are manufactured of 10 gauge steel. So, they are quite secure. The compartments are custom designed. So, if you imagine it we can normally make it. The compartments can also be combined with open areas above or below them, and with added adjustable shelves both exterior to the compartments or interior to them, as required.

Please see the photos listed through this sight for some optional configuration ideas. If you have special requirements please contact us for ideas and pricing.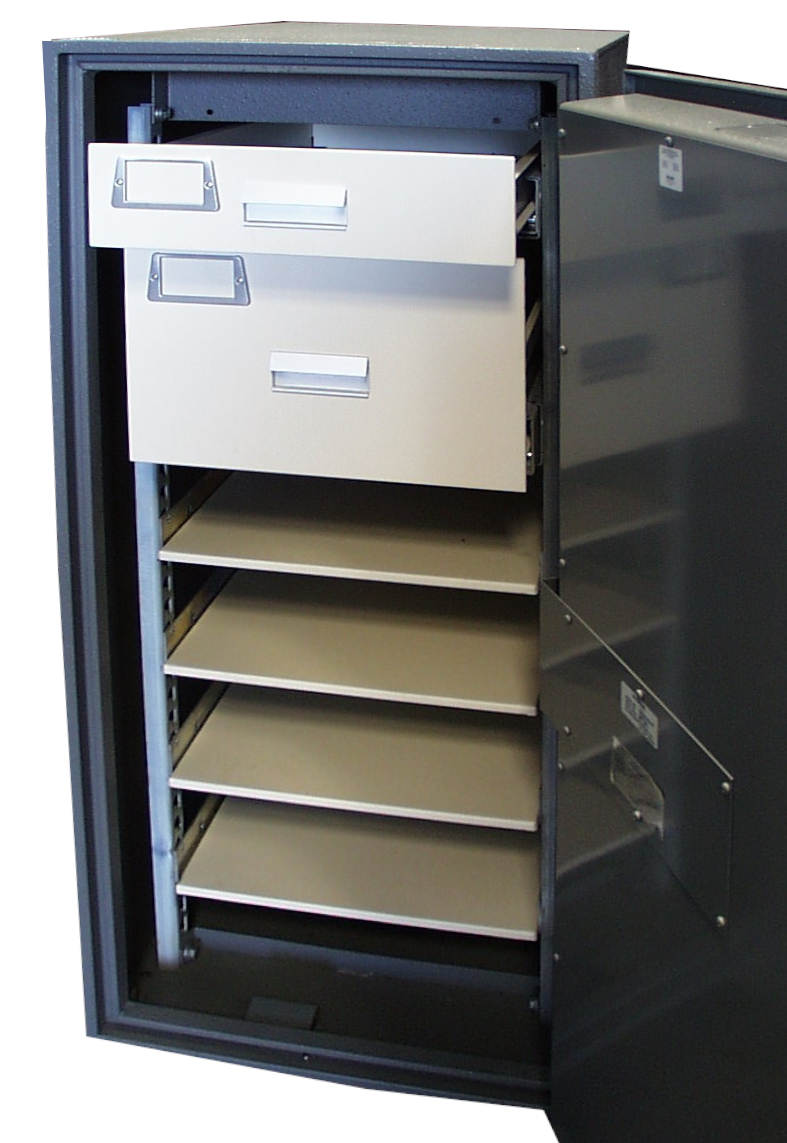 Custom Drawers and Shelves
Extendable Pharmacy Shelves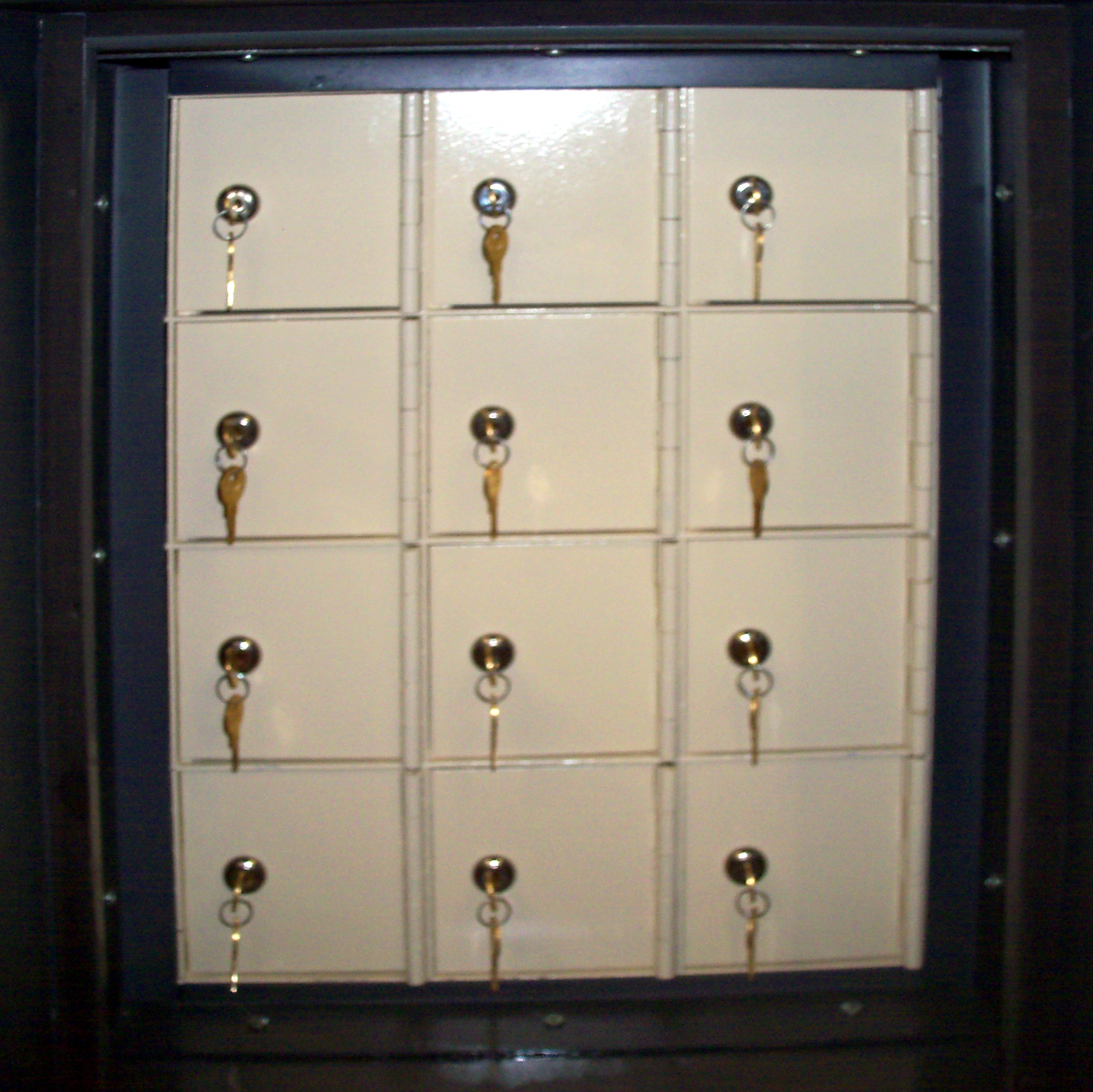 Custom Compartments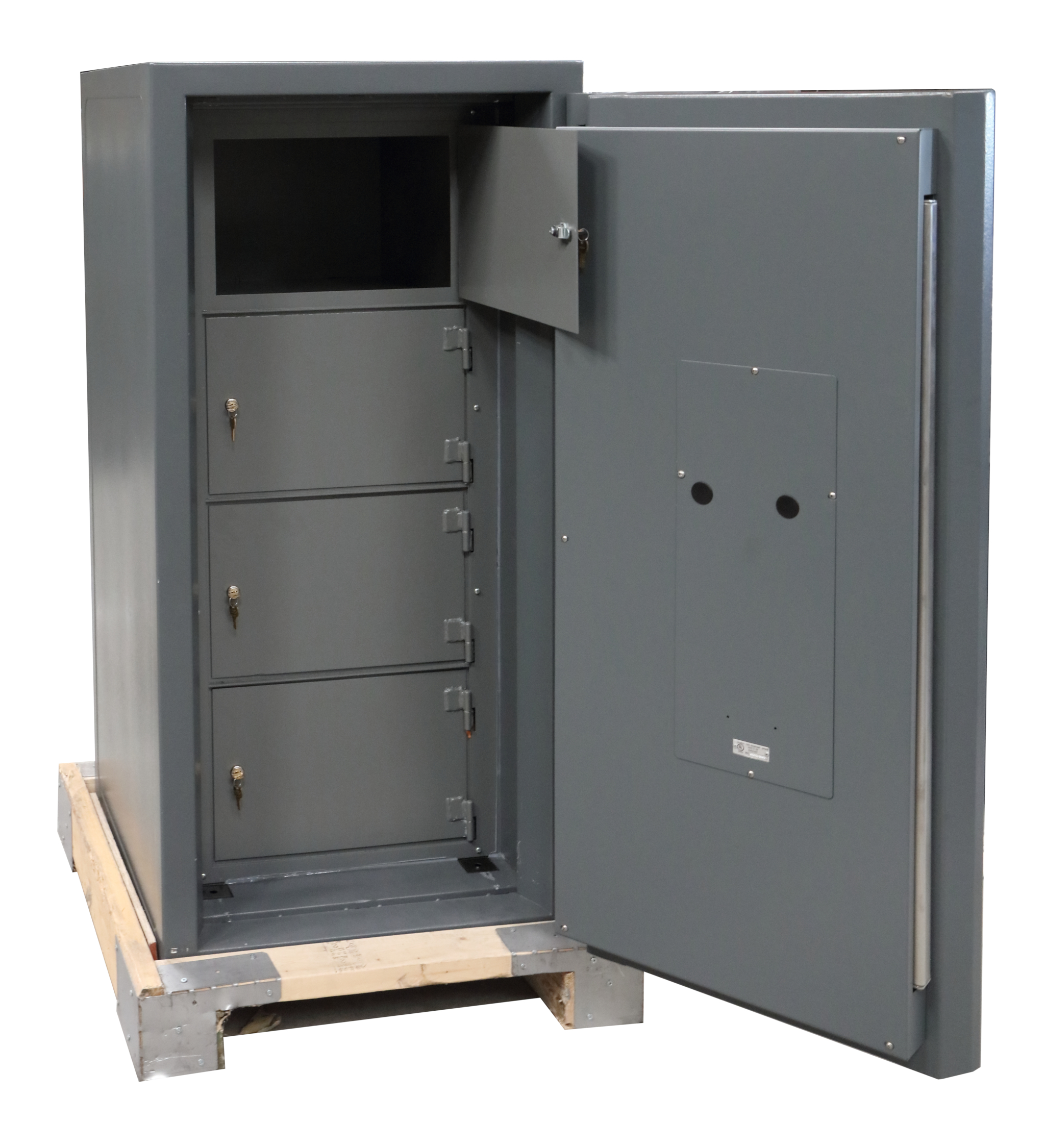 10 Gauge Custom Compartments