UL Liated Burglary Resistant Safes for Schedule Narcotics and Cannabis Storage:
DEA Security Requirements for the Non-Practioner from the DEA Office of Diversion Control - Security Outline of the Controlled Substances Act of 1970 premits the use of either a GSA Approved Class 5 or a UL Listed Burglary resistant Safe for the storage of Schedule I and II Drugs.

Unlike GSA Approved Containers, which are only manufactured in specific sizes and configurations and which can not be physically modified in any way without invalidating the GSA certification, UL Listed Safes can be manufactured in a very wide range of sizes and configurations and can even been custom manufactured to exact requirements for a specific installation or application.

A few government organizations have a specific requirement for the use of GSA Approved Class 5 Containers for narcotics and cannabis storage within their organizations. But, many and virtually all commercial and private organizations can choose either GSA Approved Class 5 or UL Listed Safes to meet their federal and state secure storage requirements. For these customers, the UL Listed Safes are generally a better choice as they much more configurable, less costly, offer higher security, in most cases meet minimum weight requirements without the necessity of using an external bolt down kit, and where required these kits are literally built into the safes. They also feature a UL Fire rating, where GSA Approved Containers do not, and feature a penetrating hole for the routing of internal alarm sensor wiring which GSA Approved Containers universally lack.

UL Listed Burglary Resistant Safes, all of which are equipped with the required UL Listed Group 1-R Locks are available from stock in three different configurations:

UL TL15 -- 15 Man Minutes Against Forced Entry
UL TL30 -- 30 Man Minutes Against Forced Entry
UL TL30X6 -- 30 man Minutes Against Forced Entry All Six Sides*

* This is a extremely high security safe which is normally used when storing very large amounts of case, precious metals, gemstones, etc. While it is approved for narcotics storage it is not required by any authority.

All of our UL Listed Burglary Resistant Safes are equipped with the UL Listed Group 1-R Lock (Seargent and Greenleaf 8560 or 2937.) They also all offer a one hour UL fire rating, have a penetrating access hole for the routing of alarm wiring to facillitate the installation of an internal alarm sensor, and include a bolt down provision (even safes weighing over 750 Lbs.) with hardware. The latter is useful for very heavy safes in areas where there are ground motion concerns (earthquakes) and also if there can be a tip over risk for any reason.

Our standard sizes of UL Listed Burglary Resistant Safes are detailed in the table below. We also have a wide range of different interior components including drawers, extendable pharmacy style shelves and key lockable 10 Gauge Steel compartments.

Physical and Structural Considerations for Placement.

If you determine you have a requirement for a UL Listed Burglary Resistant Safe, please note these units are quite heavy. Consideration must be given to placement and installation access, as well as the ability of the floor structure of your building, or ship, to support one, or more, containers. When ordering, you must be specific as to exactly where the container is to be placed, with regard to elevators, stairs, etc, as well as the unloading facilities, i.e. docks, forklifts, present at your location. If special delivery services are required, and available in your area, these plans must be made at the time your order is placed.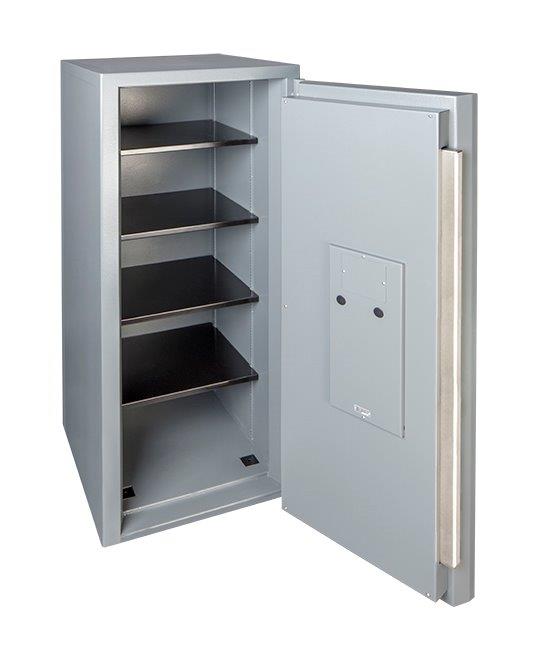 UL Listed T156222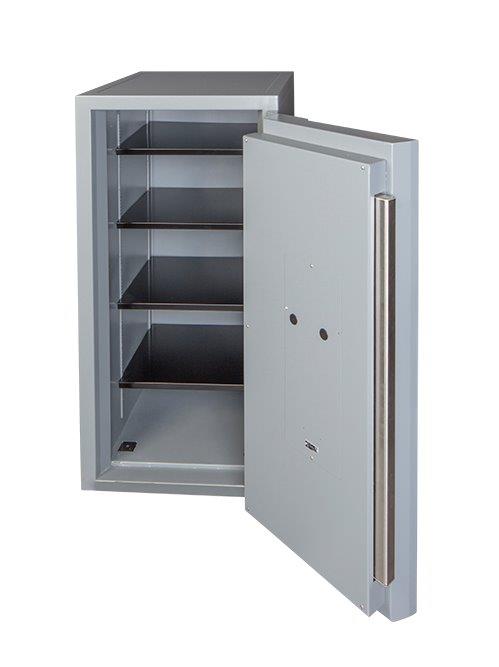 UL Listed T155022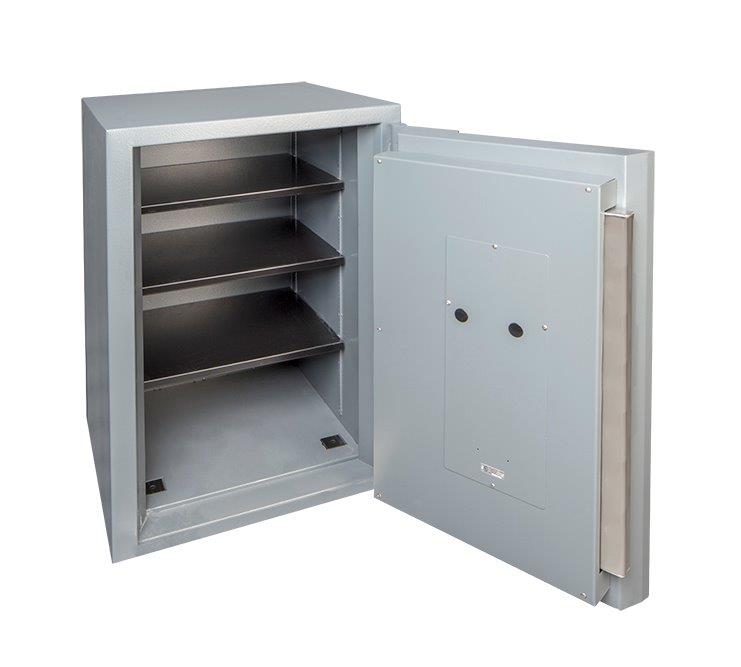 UL Listed T153822